Our Approach
At Medlar we aim to cook seasonal ingredients from the British Isles and Europe accurately and simply. The style is French based but takes inspiration from all over. A love of food drives Joe to the kitchen, and he strives to cook food that is first and foremost satisfying to eat. Open 7 days per week.

Menu Prices:
Lunch: £35
Dinner: £53
Sunday evenings: £35

Starters
with a fennel and chorizo stew, Coco de Paimpol beans and endive

with samphire, brown shrimps, fondue of leeks and bisque sauce

with Australian black truffle, pea and broad bean crush, macadamia and crisp chicken skin

with avocado purée, sesame seeds, red pepper and ginger

with caponata, tempura baby violet artichokes, saba and rapeseeds

with blood peach purée, ice salad, pistachios and pain d'épices (+£3.00)

with red wine sauce, turnip purée, lardons and sautéed duck heart

with Iberico ham, Seirass ricotta, frisée and caramelised soy hazelnuts
Mains
with café de paris snails, stuffed portobello, shallot purée and béarnaise

with savoy cabbage, pancetta, parsnip crisps, damson and bread sauce (+£5.00) (may contain shot)

with datterini sauce vierge, fresh borlotti beans, sea aster and salsa verde

with fresh peas, slow cooked datterini, baby courgette and rich egg yolk

with baby squid, dashi stock, okahijiki, mouli and kohlrabi

with ricotta gnocchi, yellow wax beans, grelot onion and sauce charcutiere

with squash, baby corn and a mint and coriander pesto

with confit leg, wet garlic, marjoram, rainbow chard and celeriac purée
Dessert
(+£5.50 instead of dessert) (or £12.50 as an extra course)

with dressed English strawberries, strawberry sorbet and meringues

with milk ice cream and candied pecans

with tonka bean chantilly

with oat crumble, butterfly sorrel and freshly baked madeleines

with brutti ma buoni

with greek yoghurt and pistachios
Starters
with a fennel and chorizo stew, Coco de Paimpol beans and endive

with samphire, brown shrimps, fondue of leeks and bisque sauce

with Australian black truffle, pea and broad bean crush, macadamia and crisp chicken skin

with avocado purée, sesame seeds, red pepper and ginger

with caponata, tempura baby violet artichokes, saba and rapeseeds

with blood peach purée, ice salad, pistachios and pain d'épices (+£3.00)

with red wine sauce, turnip purée, lardons and sautéed duck heart

with Iberico ham, Seirass ricotta, frisée and caramelised soy hazelnuts
Mains
with café de paris snails, stuffed portobello, shallot purée and béarnaise

with savoy cabbage, pancetta, parsnip crisps, damson and bread sauce (+£5.00) (may contain shot)

with datterini sauce vierge, fresh borlotti beans, sea aster and salsa verde

with fresh peas, slow cooked datterini, baby courgette and rich egg yolk

with baby squid, dashi stock, okahijiki, mouli and kohlrabi

with chargrilled broccoli, pied bleu, Jersey royals, broad beans, shallot velouté and parmesan

with squash, baby corn and a mint and coriander pesto

with confit leg, wet garlic, marjoram, rainbow chard and celeriac purée
Dessert
(+£5.50 instead of dessert) (or £12.50 as an extra course)

with dressed English strawberries, strawberry sorbet and meringues

with milk ice cream and candied pecans

with oat crumble, butterfly sorrel and freshly baked madeleines

with brutti ma buoni

with greek yoghurt and pistachios
Starters
with a fennel and chorizo stew, Coco de Paimpol beans and endive

with samphire, brown shrimps, fondue of leeks and bisque sauce

with Australian black truffle, pea and broad bean crush, macadamia and crisp chicken skin

with avocado purée, sesame seeds, red pepper and ginger

with caponata, tempura baby violet artichokes, saba and rapeseeds

with blood peach purée, ice salad, pistachios and pain d'épices (+£3.00)

with red wine sauce, turnip purée, lardons and sautéed duck heart

with Iberico ham, Seirass ricotta, frisée and caramelised soy hazelnuts
Mains
with café de paris snails, stuffed portobello, shallot purée and béarnaise

with savoy cabbage, pancetta, parsnip crisps, damson and bread sauce (+£5.00) (may contain shot)

with datterini sauce vierge, fresh borlotti beans, sea aster and salsa verde

with fresh peas, slow cooked datterini, baby courgette and rich egg yolk

with baby squid, dashi stock, okahijiki, mouli and kohlrabi

with ricotta gnocchi, yellow wax beans, grelot onion and sauce charcutiere

with squash, baby corn and a mint and coriander pesto

with confit leg, wet garlic, marjoram, rainbow chard and celeriac purée
Desserts
(+£5.50 instead of dessert) (or £12.50 as an extra course)

with dressed English strawberries, strawberry sorbet and meringues

with milk ice cream and candied pecans

with tonka bean chantilly

with oat crumble, butterfly sorrel and freshly baked madeleines

with brutti ma buoni

with greek yoghurt and pistachios
Our private dining room is located on the first floor, please ask a member of the team for further details. Whilst we will do all we can to accommodate guests with food intolerances and allergies, we are unable to guarantee that dishes will be completely allergen- free. If you require allergy information concerning menu items please ask a member of staff. A discretionary gratuity of 12.5 % will be added to the total bill.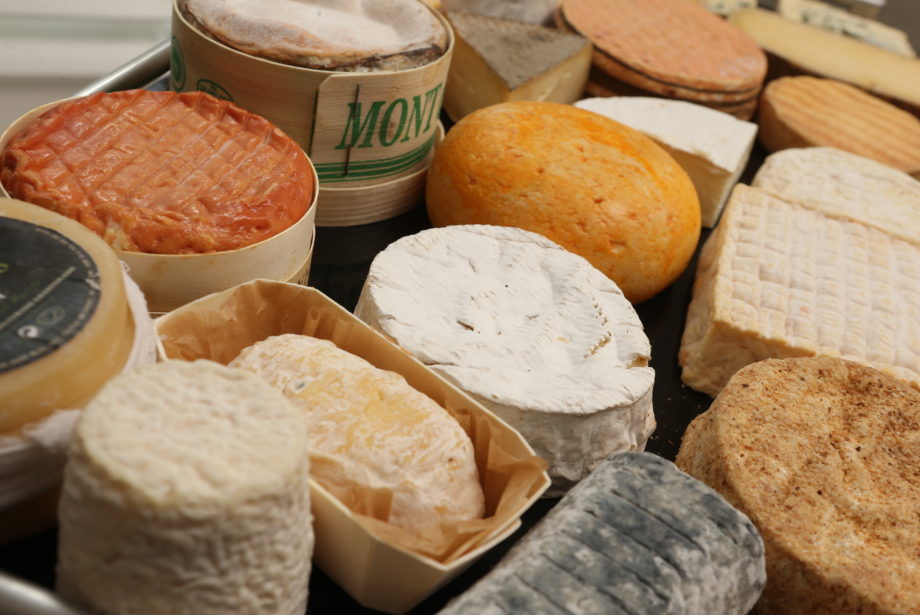 Cheese Board
We take our cheeseboard very seriously at Medlar sourcing the finest quality cheeses and our aim is to show them in their best condition working closely with our suppliers to ensure that they are well matured.
Our Newsletter
Thank you. We will be in touch soon.